About Mother Earth – The CBD Experts™
How Mother Earth became known as The CBD Experts™
In 2009, Tory Welsh and Arianna Welsh (the brother & sister team that created, own and operate the Mother Earth stores) began researching natural remedies to help a family member that was in severe pain and was becoming ill from the prescribed pain medications he was taking. At the time, medical marijuana had recently become legal in Michigan and was gaining a lot of popularity for chronic pain patients.
This was the best option they had to work with at the time but their family member was only able to use it before bed due to the "head high" feeling he would get from it. It wasn't until 2016 that the hemp CBD products became available on a commercial level and inevitably replaced the medical marijuana products he was taking because there was no "head high" feeling with the hemp products.
They saw the incredible changes and improvement in such a short time and were sold! The unfortunate part was that they were only able to find the good quality products, like Charlotte's Web CBD oil, in the medical dispensaries on 8 Mile Road in Detroit.
It wasn't even necessary to have a medical marijuana card to purchase the hemp CBD oil but, unfortunately, it was the only place they could get it locally. That's when they decided it was time to build a store that offers the top quality hemp CBD products in a clean and welcoming location that has safe access.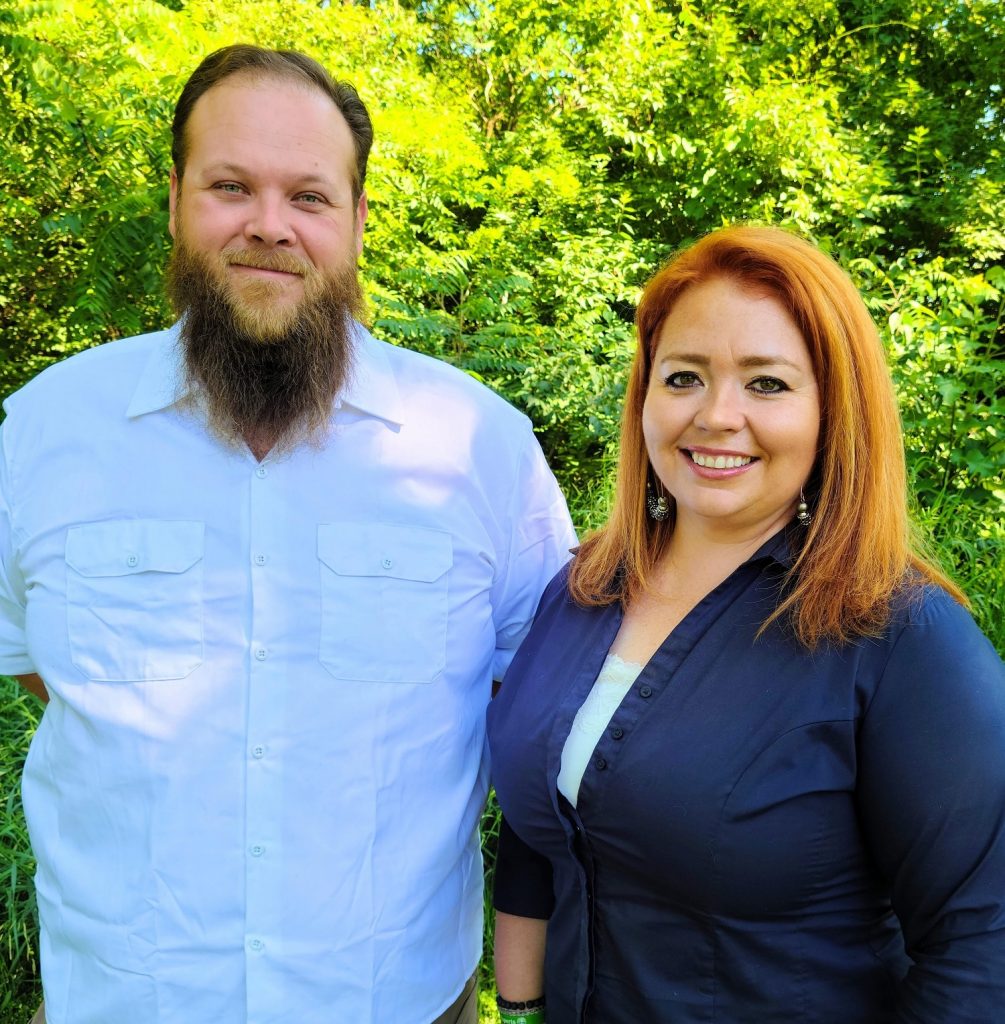 The First Mother Earth Natural Health Store
In 2016, Tory and Arianna signed the lease for the first store in the chain of
Mother Earth Natural Health
stores that proudly serves the Metro Detroit area. It was very important to them to do the proper research of the products to carry in the stores. They take all of the guess work out of it for their customers. The CBD industry is an ever changing industry and can be very confusing for the novice user.
The product research proved to them that the top quality product lines (organic, non-GMO, solvent-free, and third party lab tested) that were available at the time they first opened were very limited. It was also of great importance to them to offer a storefront that was easily accessible for those who may have mobility issues, as well as provide a clean, natural décor that "our Grandma would feel comfortable coming in to".
Many people are only aware of CBD products are available in "smoke shops". Smoke shops can be intimidating for some people to go in to. They also can't get a proper dose of CBD recommended to them. Arianna & Tory were determined to change that perception and began their journey that now includes stores in
New Haven, Shelby Township, Royal Oak, Michigan, and Chesterfield, Michigan
.
Education Comes First
They are very focused on education of the products. They encourage those who may be unsure of where to start with CBD products to come in to the stores and learn more. Arianna spends several weeks training each new employee to make sure they are ready to work with each customer to make the appropriate product recommendation for the condition they are trying to get relief from.
The stores maintain a unique, modern rustic décor and feel throughout. The design work and craftsmanship of the one-of-a-kind furniture and shelving in each store are built in place by Tory. He sources the live-edge slab wood and planks and creates the beautiful woodwork that sets the stores apart.
Mother Earth Natural Health offers top quality hemp CBD products. Their product line includes products from
Huron Hemp
,
Charlotte's Web
, 
Medterra
,
CBDistillery
,
CBD Living
,
CBD Clinic
, 
Grön
, and
Wana Wellness
. Also offering Mother Earth handmade essential oil products,
Plant Therapy
essential oils, essential oil diffusers and diffuser jewelry, genuine Himalayan salt lamps, and
NutriGold
organic vitamins / minerals / supplements.
Royal Oak, Michigan
32206 Woodward Ave.
Royal Oak, MI 48073
(248) 206-7476
Shelby Township, Michigan
47403 Van Dyke Ave.
Shelby Twp., MI 48317
(586) 799-4976
New Haven, Michigan
59057 Gratiot Ave.
New Haven, MI 48048
(586) 315-9000
Chesterfield, Michigan
51313 Gratiot
Chesterfield, MI 48051
(866) 244-4223